Translation
A real translation is transparent; it does not cover the original, does not block its light, but allows the pure language, as though reinforced by its own medium, to shine upon the original all the more fully.
Walter Benjamin from Illuminations (Selected Writings), essay "The Task of the Translator", suhrkamp 1977, p. 59
Whether it's brief statements, treatment, scripts, press kits or subtitles - all texts are produced either by us or our translators with the same level of care and professionalism. Hindi, Korean, Luganda, a European language - our network spans all over the world.

Translating means understanding and adapting to the appropriate cultural, social, political or scientific linguistic space - we match the tone and preserve the wit and the style of the original language and its speakers. Researching is a matter of course for us. We deliver on time and to a high standard, no matter the deadline. Put us to the test!
"From the category LOST IN TRANSLATION"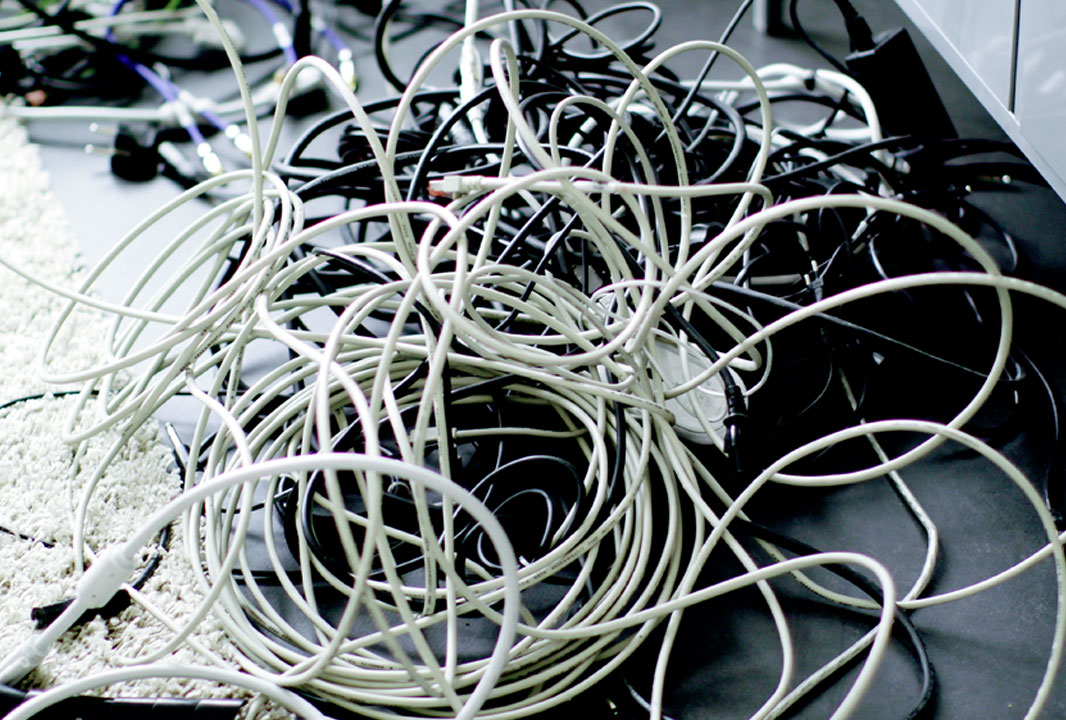 Kabelsalat

A word to describe a mess of very tangled cables, literally a "cable-salad"



Warmduscher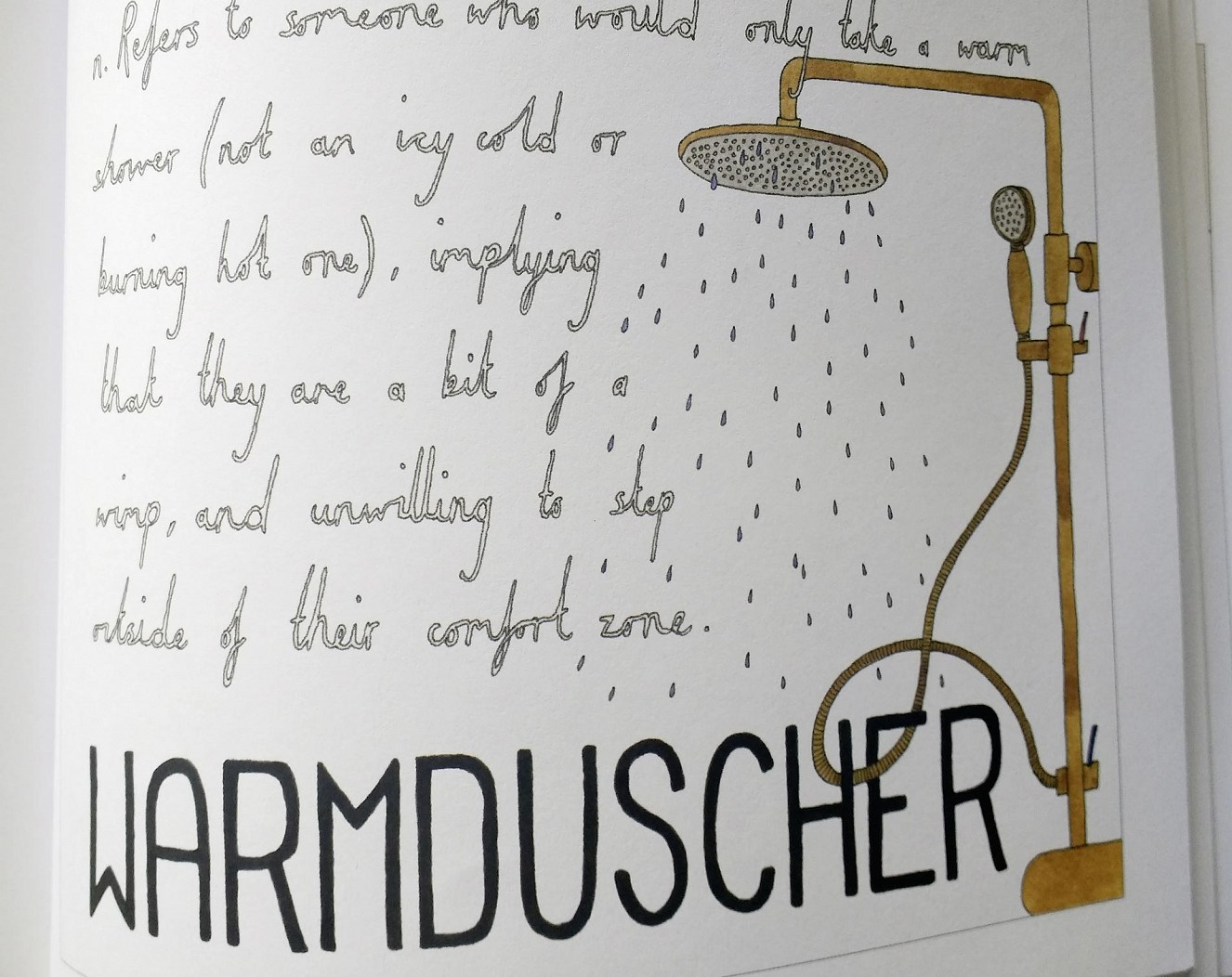 Warmduscher
Refers to someone who would only take a warm shower (not an icy cold or burning hot one), implying that they are a bit of a wimp, and unwilling to step out of their comfort zone.
ICH BIN DIE FESCHE LOLA

Ich bin die fesche Lola
Der Liebling der Saison
Ich hab ein Pianola
Zu Haus in mein' Salon

Ich bin die fesche Lola
Mich liebt ein jeder Mann
Doch an mein Pianola
Da lass ich keinen ran!
THEY CALL ME NAUGHTY LOLA

They call me naughty Lola
the wisest girl on earth
At home my pianola
it works for all it worth

Lola The boys all love my music
I can't keep them away
So my little Pianola
Keeps working night and day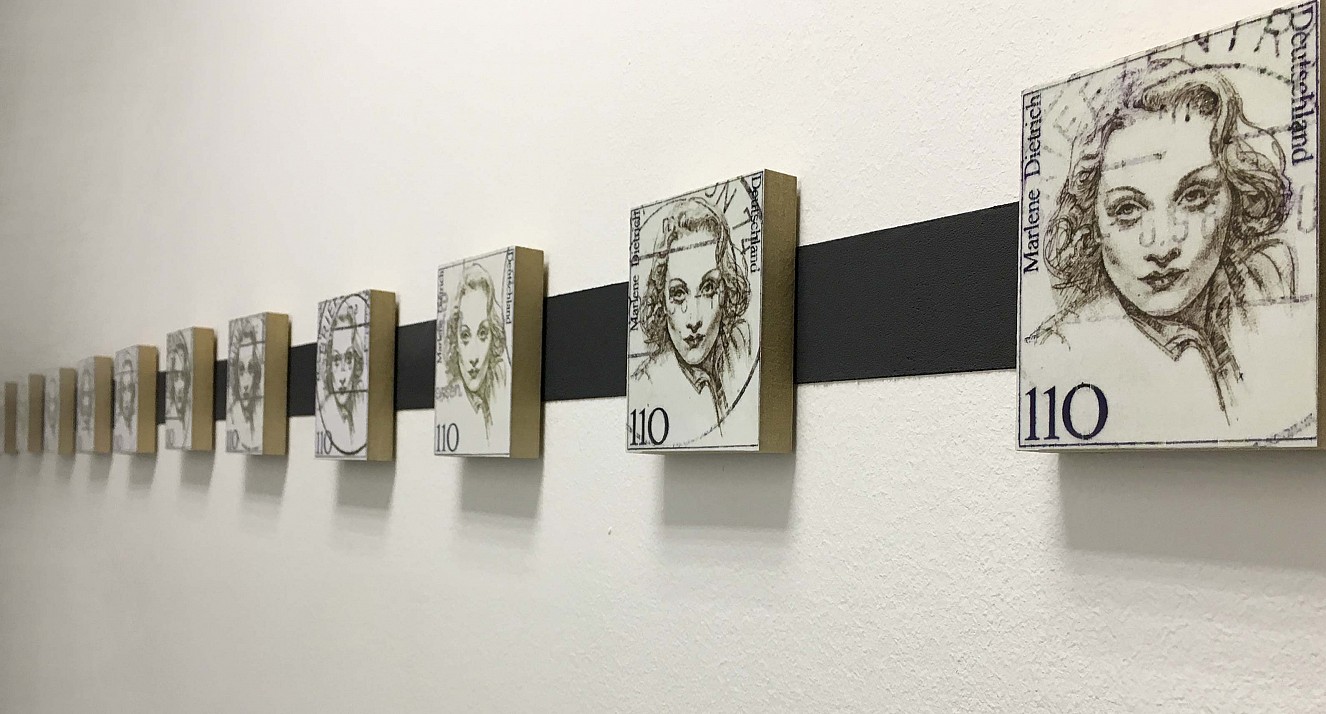 Dubbing: Cinema translation; Detail from the artwork "Marlene" by Marianne Jensen